Here's one from Atlas Shrugged:
It seemed to her that the spirals of flame-tinged fog were drawing time into an odd circle—and while a dim thought went floating through her mind like the streamer of an unfollowed sentence: To hold an unchanging youth is to reach, at the end, the vision with which one started—she heard the voice of a tramp in a diner, saying, "John Galt found the fountain of youth which he wanted to bring down to men. Only he never came back . . . because he found that it couldn't be brought down."
Here's a tree I made of it a while ago. Let's see how the old forum handles this bad boy.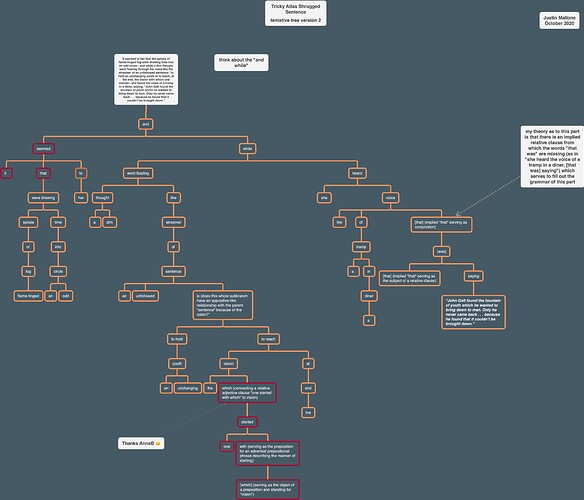 I noticed that it can take a bit for the image overlay thing to appear - the stuff on the bottom that says the image name/size and lets you expand it