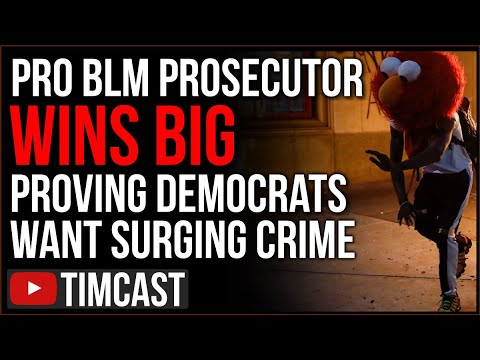 By around 60 seconds in, Tim Pool has summarized the issue as he sees it: After a large crime wave, people voted for a radical BLM supporter over a moderate democrat. People expected a close race, but the extremist won by 30 points.
(Disclaimer: I didn't watch the whole video and don't particularly recommend it. Pool has better videos.)
It reminds me of The Beginning of Infinity:
HERMES: Imagine a specific case, for the sake of argument. Suppose that they were somehow firmly persuaded that thieving is a high virtue from which many practical benefits flow, and that they abolished all laws forbidding it. What would happen?

SOCRATES: Everyone would start thieving. Very soon those who were best at thieving (and at living among thieves) would become the wealthiest citizens. But most people would no longer be secure in their property (even most thieves), and all the farmers and artisans and traders would soon find it impossible to continue to produce anything worth stealing. So disaster and starvation would follow, while the promised benefits would not, and they would all realize that they had been mistaken.

HERMES: Would they? Let me remind you again of the fallibility of human nature, Socrates. Given that they were firmly persuaded that thievery was beneficial, wouldn't their first reaction to those setbacks be that there was not enough thievery going on? Wouldn't they enact laws to encourage it still further?
Crime is going up and people are voting for more of the policies that caused the crime.